International cooperation with Dental School, UNC, NC, SUA, dental mission
2014
2015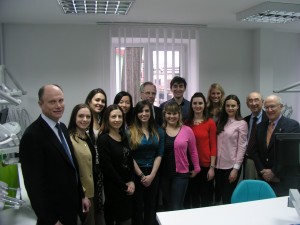 16.03.2016 at the department of Stomatological Propaedeutics "Pavel Godoroja"
Retrospective of the week. From March 14-17, 2016 at the Chair of Stomatological Propaedeutics "Pavel Godoroja" were performed consultations, diagnostic procedures, free dental treatments offered to children separated from parents from the boarding school, for orphaned children of Straseni. and those from socially vulnerable families in Chisinau. This collaboration partnership between SUMPh "Nicolae Testemitanu" and UNC Dental School, Chapel Hill, North Carolina, USA, has been developing successfully over 16 years. Dentists from Moldova: Diana Uncuţa, Head of chair of Stomatological Propaedeutics, IP USMF "Nicolae Testemitanu", US dentists: Burton Horwitz, Stephen Mackler, visiting Moldova for 8th time, dentists: Felicia Swinney, Nazir Ahmad, students from Moldova: Ana-Patricia Gumeniuc, Grigore Lozovanu, Victoria Eftodii, Dumitru Chele, US students: Carly Antor, Megan Hayworth, Caroline Latta, Alisson Trand, Caitlin Thomas. Students worked in teams and were supervised by Moldovan and US teachers. Approximately 80 children were treated during this period.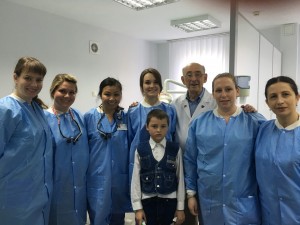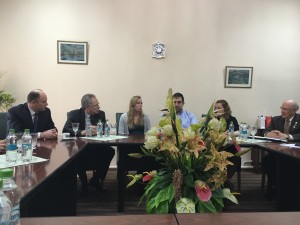 2017
Moldova 2017 program USA 20-04-2017
Ambassador James Pettit visited the Dental University Clinic of the State University of Medicine and Pharmacy N. Testemitanu, where the North Carolina Dental Team offers free treatment for orphaned children and vulnerable families in Straseni. Since 2010, approximately 3,000 children have benefited from this service.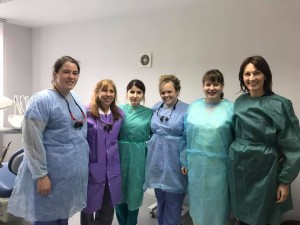 2018